A few nights ago my daughter cooked up some vegetable beef stew.  She had never tasted freeze-dried food before. She hesitated to eat it but once she did. She's hooked.  Now, I can't keep her out of the pantry.

For those of you who don't have the time to shop your neighborhood stores for survival food.  Well, there is good food at your fingertips. If you are interested in stocking your pantry with long shelf life food that will last for years. Thrive Life is perfect. I have taken the food on camping, hunting, and fishing trips, hikes, picnics, potlucks and have never been disappointed.

Try Thrive Life.  You'll be glad you did. Its yummy and it will surprise your taste buds.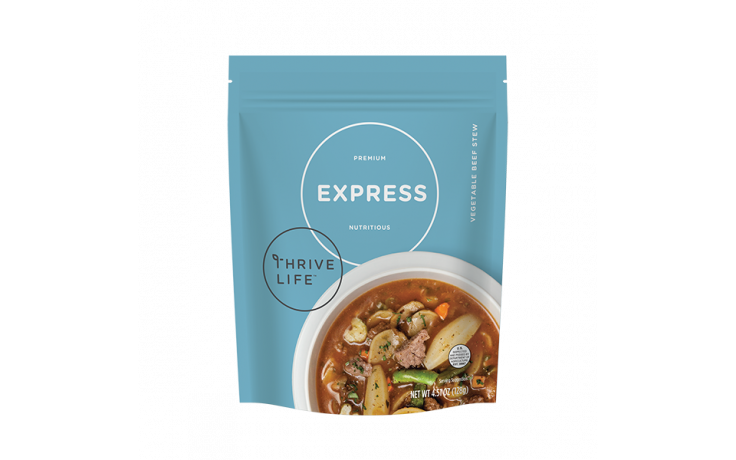 If you decide to give it a try, I have one tip for you.  I found that the instructions say to let stand for a few minutes, I recommend you let the food stand a bit longer to allow the food to fully reconstitute.

 ENJOY! THRIVE LIFE

Please let me know what you think. 
~Afrovivalist